Here at Treatilicious we make the perfect alternative cakes.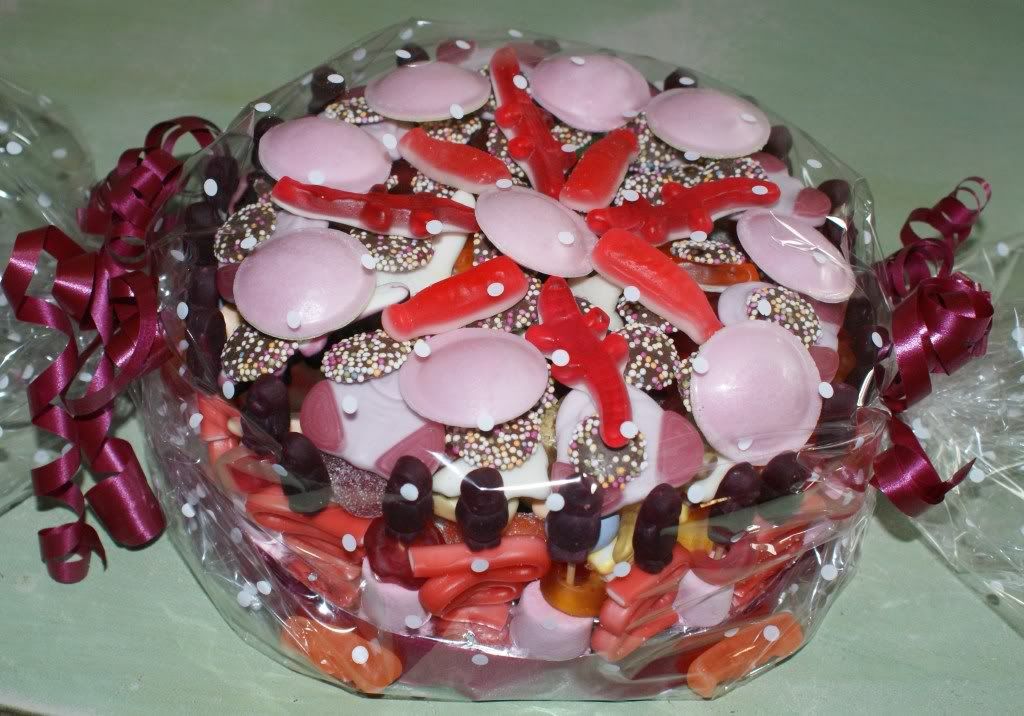 CAKES MADE OF SWEETS!!
NO MESS!
NO WASTE!
*************************** 
Snuggle down with a sweetie cake and a movie 
Need something for the person who has everything
A little pick me up for a friend whose feeling down
A special birthday suprise
A sweet treat for a girls or boys night in
Childrens sleepover 
Just to say you love someone
The list can be endless.
Always a good talking point at any party
A teachers gift, A leaving gift, Just to say thank you
Or does there have to be a reason to have a sweetie cake!
Sweets can be used for goodie bags to save you paying out for junk to put in them. 
Prices Start from £5 
Treatilicious@hotmail.co.uk 
Free Deilivery in the Swale Area 
if you are ordering a sweetie cake that someone else is going to pick up, please state persons name in message box - Thank you
TREATILICIOUS WARNING 
All designs contain cocktail sticks, please supervise children at all times!